Welcome to the first edition of APRIL News for 2023. Dr Tony Peacock, APRIL Chair, provides an overview on recent APRIL meetings held in Canberra.

Research and Innovation overviews recently approved projects from last year's call for Innovation Projects.
Education and Training summarises the outcomes of the education and training call made late in 2022/early this year.
Commercialisation in this edition overviews a recently approved Commercialisation Project being conducted through AgResearch Ltd. and Freshpork New Zealand Ltd., examining the rapid prediction of compounds associated with boar taint in carcases.

This edition's Research Snapshot focuses on some outcomes from a DVM project conducted by Ryan Kristen, The University of Sydney, titled, Characterising farrowing and piglet viability using a modified APGAR scoring system to predict piglet performance.

Our Member Focus this edition is on Dr Kim Nairn, Apiam Animal Health.
Recent Publications provides an update on publications arising from APRIL-supported studies. Please let me know (j.pluske@april.org.au) if you have other publications that can be mentioned in future newsletters.

In this regard, 1-page paper submissions originating from APRIL-funded research for consideration in the 19 Biennial APSA (Australasian Pig Science Association) conference, to be held in Brisbane in November 2023, require prior approval (http://apri.com.au/research/project-reporting/). Please send the approval request along with the 1-page paper to me by 3 May at the latest, to provide a sufficient turnaround time.

Submissions for the APSA conference are to be made through the online portal by Monday 8 May, at: https://www.apsa.asn.au/conference/abstract-submission/. Further details relating to the conference can be found here: https://www.apsa.asn.au. As always, we would welcome receiving APRIL-related information and upcoming events from our stakeholders for possible inclusion in the Newsletter [subject to space (preferred length is 100-150 words) and content], as we see this as an important communication forum also.

Kind regards,
Dr John Pluske
Chief Scientist and CEO
Message from the Chair: Dr Tony Peacock
In February 2023, the Boards of both APRIL and Australian Pork Limited (APL) came together in Canberra to discuss matters of mutual relevance related to research and development, education and training, and commercialisation, and to charter ways forward in these areas for the benefit of the pork industry.
The Boards' agreed to move ahead with the preparation of an annual 'Green Paper' for identifying major issues confronting the industry that can be addressed through investments in research and development by both organisations. The Boards also agreed to form a Working Group, again with representation from both organisations, to establish ways that maximise the benefits that APRIL and APL can both bring for the betterment of the industry. An outcome of the meetings was the appointment of APRIL Chief Scientist and CEO, Dr John Pluske, to APL's Investment Committee. The Investment Committee considers proposed research and innovation investment opportunities in the context of achieving APL's strategic objectives.
I would like to thank everyone for attending and participating in the meeting, and in particular Margo Andrae, APL CEO, and Andrew Baxter, Chair of APL, for hosting the APRIL Board and staff.

Some of the major outcomes from the APRIL Board meeting, held the following day, are already described in this Newsletter, and I would also like to congratulate the successful recipients of the Innovation Projects and education and training awards approved by the Board. It is great to see the level of interest from researchers, research organisations and students in APRIL's funding schemes. On this note, the Board will discuss the budget for the 2023-24 financial year at its next meeting in April, with a view to be making key investments in transformational projects in accordance with the Strategic Plan.

Finally, I would like to thank Margo Andrae for her services and contributions on the APRIL Board over the last 3 ½ years. Margo was one of two APL-nominated Directors on the APRIL Board, and we now welcome Ms Gail Owen (OAM, FAICD). In her role on the APL Board, Ms Owen is Chair of the Audit, Risk and Corporate Governance Committee and a member of the Industry Integrity Committee.
Research and Innovation
An open and competitive call for Innovation Projects, with up to $750,000 available for this round, closed on 12 December 2022. Innovation Project awards are designed to support 'out of the box' ideas for smart, new approaches to tackle the current and emerging challenges of the pork industry. As such, Innovation Projects need to demonstrate originality, uniqueness and creativity, establish new concepts or challenge existing ones, address significant challenges or critical barriers to progress, and be able to improve or apply new theoretical concepts, methodologies or tools that will benefit the pork industry.
The Research and Development Advisory Committee met in early February 2023 to consider the 17 proposals that were received, and at its meeting later in February, the APRIL Board approved a number of new Innovation Projects following recommendations put forward from the Research and Development Advisory Committee.
The following projects were approved for support (subject to modifications):
· Mum isn't home: Using sows' vocalisations and artificial-sound stimuli as novel strategies to improve post-weaning adjustment in piglets (Dr Maria Jorquera-Chavez, Rivalea (Australia) Pty Ltd.)).
· Nutritional strategies to increase intramuscular fat (Professor Frank Dunshea, The University of Melbourne).
· Automatic adjustment of gestating sow live weight (Dr David Cadogan, Feedworks).
· Use of Colony Stimulating Factor 3 (CSF3) to improve the fertility of extended pig sperm (Associate Professor Mark Nottle, The University of Adelaide).
· Can the provision of silage at weaning improve sow welfare and subsequent reproduction? (Dr Lauren Staveley, CHM Alliance).
· Understanding the impact of climate on the boar and progeny through sperm noncoding RNA (Dr Jeremy Cottrell, The University of Melbourne).
· Placentophagia: investigating its effect on sow and piglet performance in confined and loose housing systems (Dr Lauren Hemsworth, The University of Melbourne).
· Postnatal strategies to increase myofibre proliferation for improving lean tissue deposition (Dr Fan Liu, Rivalea (Australia) Pty Ltd.)).
The Board also approved a Commercialisation Project, Commercial evaluation of NCG supplementation on growth performance, carcass backfat and meat quality of finisher pigs, through Rivalea (Australia) Pty Ltd. (Dr Fan Liu). This project seeks to extend the outcomes from another APRIL project, Oral means of increasing endogenous GH levels and enhancing the performance and carcass characteristics of growing pigs.
Congratulations are extended to the successful recipients of these projects, and we look forward to seeing the outcomes in the future.
A reminder please that Project Leaders provide a Project Cash Expenditure Report and Project Quarterly Report for the quarters finishing 31 December 2022 and (or) 31 March 2023. There are also a number of (very late) outstanding Final Reports.
Any final invoices will not be paid without an approved Final Report and a cash expenditure report (or reports).
If required, templates for all reports can be found at: https://apri.com.au/research/project-reporting/.
Education and Training
To build further upon APRIL's current education and training investments and enhance human capacity for the pork industry, APRIL recently sought applications for the following schemes:
1. Undergraduate and postgraduate education awards (including applications specifically for the CRC-Project, Eliminating Pig Tail Removal to Improve Welfare and Industry Sustainability).
2. Industry Placement Program (IPP).
3. Post-Doctoral Fellowship Scheme (new in 2023).
A total of 10 applications was received across all schemes. The Education Advisory Committee met in February 2023 and following recommendations put forward to the Board, the following education and training awards were approved:
Industry Placement Program: Samantha Sterndale (Westpork Pty Ltd.).
Postgraduate Research Scholarship 'Top-Up': Abedin Abdallah, The University of Queensland (for PhD studies examining aspects of tail biting in pigs raised with intact tails).
Postgraduate Research Scholarship 'Top-Up': Xianyi Liu, The University of Queensland (for PhD studies investigating a novel feed formulation to ensure efficient feed digestion and nutrient absorption, and supporting gut microbiota development to reduce the incidence of post-weaning diarrhoea).
Postgraduate Research Scholarship 'Top-Up': Viet Hai Tran, The University of Queensland (for PhD studies aiming to modulate the gut microbiota by designing diets to optimise early post-weaning feed intake and digestion).
Congratulations are extended to the successful recipients of these awards.
A further call for applications for some of APRIL's education and training awards will be announced in the middle of the year. I would encourage anyone who is interested in undergraduate or postgraduate awards (including applications specifically for the CRC-Project, Eliminating Pig Tail Removal to Improve Welfare and Industry Sustainability), or the APRIL Post-Doctoral Fellowship Scheme, to apply.
Commercialisation
Boar taint is a significant problem in the pork industry and although immunocastration is available to mitigate its effects, it does not fully eliminate the risk of tainted pork entering the market. Preliminary work conducted by the Pork CRC suggested that Near InfraRed Spectroscopy (NIRS) could classify pig carcases as male and female based on levels of boar taint compounds, and that further investigation was warranted. Recently, AgResearch Ltd. and Freshpork New Zealand Ltd. commenced an APRIL-funded project to validate two rapid measurement techniques (NIRS and REIMS; Rapid Evaporative Ionisation Mass Spectrometry) to detect the presence and concentration of various boar taint compounds in pork at the point of processing. Carcase tissue samples will be taken from a number of non-Improvac™- and Improvac™- treated male pigs and then scanned using NIRS and REIMS methodologies, as well as being analysed for boar taint compounds using established laboratory methods.
Researchers will then evaluate the ability of the NIR and REIMS technologies to detect and predict boar taint using established cut-off concentrations of the compounds. If a statistically valid relationship is established and boar taint compounds are accurately detected, further steps towards development of the technology (technologies) will be considered by APRIL.
Such a technology would enable processors to detect and manage carcases affected with boar taint as well as providing a quality assurance approach to on-farm Improvac™ vaccination protocols.
Research Snapshot
Ryan Kristen was awarded a DVM (Doctor of Veterinary Medicine) Scholarship Award through The University of Sydney, and completed a project titled, Characterising farrowing and piglet viability using a modified APGAR scoring system to predict piglet performance, under the supervision of Associate Professor Roslyn Bathgate.
Ryan's study examined the effects of parturition on piglet survivability and growth using a modified APGAR scoring system, or Appearance, Pulse, Grimace, Activity and Respiration, to evaluate the effect of piglets' vitality responses at parturition on subsequent survival and growth. The AGPAR system, developed originally for newborn infants, was recently revised by European researchers to include parameters that can assess piglet vitality after birth. It consisted of five parameters: skin colour, umbilical cord condition, and latencies for respiration, standing and suckling.
The (modified) APGAR scores were collected at parturition from 105 piglets along with farrowing parameters to predict survival, and growth was monitored until the end of the weaning phase for 83 piglets.
Key findings for pre-weaning piglet survival were that piglets from older sows, from larger litters, and those with higher birthweights, were significantly less likely to survive until weaning. The study also demonstrated that piglets receiving neonatal care (i.e., rubbing piglet if no respiration after 15 seconds or removing mucous from the snout) had significantly lower APGAR scores.
Although the total APGAR score was not a significant predictor of piglet survival, individual aspects of the scoring system warranted further investigation as part of a study to develop an APGAR scoring system for piglets that may be better able to predict piglet mortality.
In this regard, Ryan's results reinforced existing knowledge in relation to some of the factors influencing pre-weaning mortality, but also highlighted some shortcomings in the use of this (modified) AGPAR system as a reliable and robust predictor of piglet outcomes .
Ryan is currently working in a mixed practice veterinarian on the south coast of NSW, but plans to move back into the intensive animal industries to help improve animal health, efficiency and welfare in these areas.
A complete version of Ryan's project report including references, can be found at: https://apri.com.au/student-project-reports/.
Check out the APRIL website, https://apri.com.au/research/project-reports/, for other Project Summaries and Final Reports.
Member Focus – Dr Kim Nairn
(Apiam Animal Health)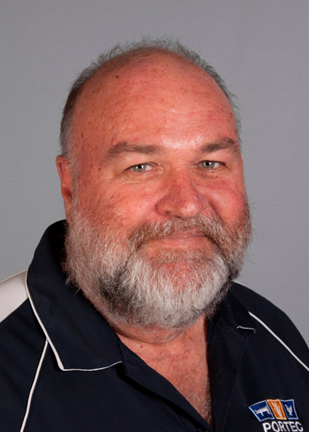 When I graduated from the Murdoch University veterinary school in 1984, it would be fair to say that there were no grand plans of involvement with the Western Australian pig industry. I actually harboured ambitions of being the next James Herriot working in mixed practice in Katanning. There I quickly discovered that not only did I dislike the small animal and horse work, I also disliked small animal and horse owners. The irony that I now live in a household with a dog, a cat and two horses is not lost on me!
My veterinary journey then took me back to Perth (much to the relief of the cats, dogs and horses of the Great Southern region), where I spent the best part of 15 years working for Milne Feeds. As well as heading up the Milne technical division supporting their myriad of feed clients, I also became involved with the company's allied livestock divisions encompassing pigs, meat chickens and turkeys. This ultimately was my sliding door moment, with my world becoming decidedly more porcine orientated with each passing year.
I then joined Dr Chris Brennan at Portec Veterinary Services (then Portec Australia) in early 2001 and as they say, "the rest is history". In 2015, Portec Veterinary Services, now part of the Chris Richards Group, became a foundation member of Apiam Animal Health and the WA base of the Apiam Swine Services unit. In WA, the Apiam Swine Services team is currently comprised of 4 full time veterinarians and one technician with a focus of servicing the local pig industry. Our client base includes corporate and family farms, feed mills, pharmaceutical companies, pig breeding companies, pig processors, government and industry bodies.
Aside from the pig health, management and production consulting, the practice operates the Pig Health Monitoring Scheme for the WA industry, it manages and delivers the stockperson training programs for the WA pig industry, and participates in various industry committees and programs (training, exotic disease surveillance, research and producer groups).
Apiam Swine Services is currently contracted to the Murdoch Veterinary School at Murdoch University, designing and delivering the pig and poultry health and production curriculum to the DVM students. As part of this service, we are also involved in pig industry research and development via specific DVM student projects and the activities of Pork Innovation WA (PIWA). In 2007, I established Peel Pork, a 400-sow farrowing to finish piggery in the south west of WA, providing ideal opportunities for farm-based R&D as well as a hands-on teaching facility for stockpersons and veterinary students (I certainly didn't become actively involved in pork production to make a fortune!).
To best support the Australian pig industry and its clientele, Apiam has long recognised the vital importance of leadership, innovation, technology and accessing the best pig science. This was a key driving force behind Apiam Animal Health's involvement as a foundation member of APRIL. Within Apiam Animal Health, we continue to look forward to the ongoing high-quality output of APRIL's activities and facilitating its practical implementation to the benefit of Australian pork producers.
Recent Publications
Recent publications from APRIL-supported projects are as follows:
1. Laird, T.; Jordan, D.; Pluske, J.; Mansfield, J.; Wilkinson, S.; Cadogan, D.; Abraham, S.; O'Dea, M. (2023). Development of an In Vivo Extended-Spectrum Cephalosporin-Resistant Escherichia coli Model in Post-Weaned Pigs and Its Use in Assessment of Dietary Interventions. Animals 13, 959. https://doi.org/10.3390/ani13060959.
A reminder that any dissemination of information in relation to APRIL-funded projects requires prior approval. An approval form can be fund here
Conferences, Events, Important Dates
1. International Conference on Farm Animal Breeding and Genetics, 3-4 April 2023 (Athens, Greece; https://waset.org/farm-animal-breeding-and-genetics-conference-in-april-2023-in-athens).
2. 11 International Conference on Pig Reproduction, 4-7 June 2023 (Ghent, Belgium; https://www.icpr2023.be).
3. World Pork Expo, 7-9 June 2023 (Iowa State fairgrounds, IA, USA; https://worldpork.org).
4. Animal Breeding at the Crossroads, 25 AAABG Conference, 26-28 July 2023 (Perth, Western Australia; https://aaabgconference.com.au/).
5. Recent Advances in Animal Nutrition,27-28 July 2023 (Gold Coast, QLD; https://www.raan.com.au).
6. ICoMST 2023, 20-25 August 2023 (Padova, Italy; https://www.icomst2023.com/).
7. 56 Congress of the International Society for Applied Ethology, 1-5 August 2023 (Tallinn, Estonia; https://isae2023.ee).
8. 74th EAAP + WAAP Annual Meeting, 26 August-1 September 2023 (Lyon, France; https://eaap2023.org).
9. Allen D. Leman Swine Conference, 16-19 September 2023 (MN, USA; https://lemanconference.umn.edu/).
10. Pig Research Summit – THINK Piglet Health & Nutrition 2023, 21-22 September 2023 (Copenhagen, Denmark; https://www.tilmeld.dk/thinkpiglet2023/conference).
11. APRIL Stakeholders' Forum, 13 November 2023 (Sofitel Brisbane, QLD).
12. Australasian Pig Science Association (APSA),13-16 November 2023 (Sofitel Brisbane, QLD; www.apsa.asn.au).