Welcome to this edition of APRIL News.
I mentioned in the last Newsletter that APRIL is involved in two large Transformation Project applications:
(1) an Australian Research Council (ARC)-Linkage application submitted through Murdoch University (Chief Investigators Associate Professor Sam Abraham, Murdoch University; Professor Darren Trott, The University of Adelaide) titled Novel approaches for combating critically important antimicrobial resistance development in pigs;
(2) a Cooperative Research Centre-Project (CRC-P) application (Lead Applicant: SunPork Pty Ltd.) titled Eliminating pig tail removal to improve welfare and industry sustainability.
We have since received news that the ARC-Linkage grant was unsuccessful in attracting this significant external funding. The application was placed in the top 10% of unsuccessful applications. This funding scheme is very competitive – the success rate was 24% – signifying the very strong level of interest from all manner of businesses and industries in Australia for support for R&D activities. Be this as it may, I believe there is still strong interest in pursuing these projects, and together with partners and collaborators, we will explore other avenues for supporting the work.
We have yet to hear about the CRC-P application.
This month's Research Snapshot focuses on a recently completed project conducted at Rivalea (Australia) Pty Ltd. exploring a number of additives included in the diets of late-gestation sows on aspects of sow and litter performance.
Our Member Focus this edition is on Professor Eugeni Roura, from The University of Queensland. Please read on for further information.
An APRIL Webinar will be conducted on 1 September at 11:00 AM (AEST) providing information on a number of nutrition-related projects (nursery pigs, grow-finish pigs, sows) completed or underway in APRIL. Information has already been sent out for this Webinar, but please contact either Dr Charles Rikard-Bell or myself if you require the information again.
The Australasian Pig Science Association meeting (APRIL is co-Platinum sponsor) is scheduled (in a hybrid format) for 15-18 November this year, in Brisbane. It was pleasing to see a total of 15 abstracts from APRIL co-funded projects submitted for consideration for publication and presentation; thank you to all authors for submitting abstracts. Abstracts will be published in animal-science proceedings. Let us genuinely hope that we are all able to get together for this important conference.
Finally, APRIL would sincerely like to thank Windridge Farms Pty Ltd. and Blantyre Farms Pty Ltd., Elanco Australia and The University of Adelaide for supporting APRIL with their memberships.
Sincerely,
Dr. John Pluske
CEO/Chief Scientist
M: 0410 436 871
E: j.pluske@april.org.au
www.april.org.au
Research and Innovation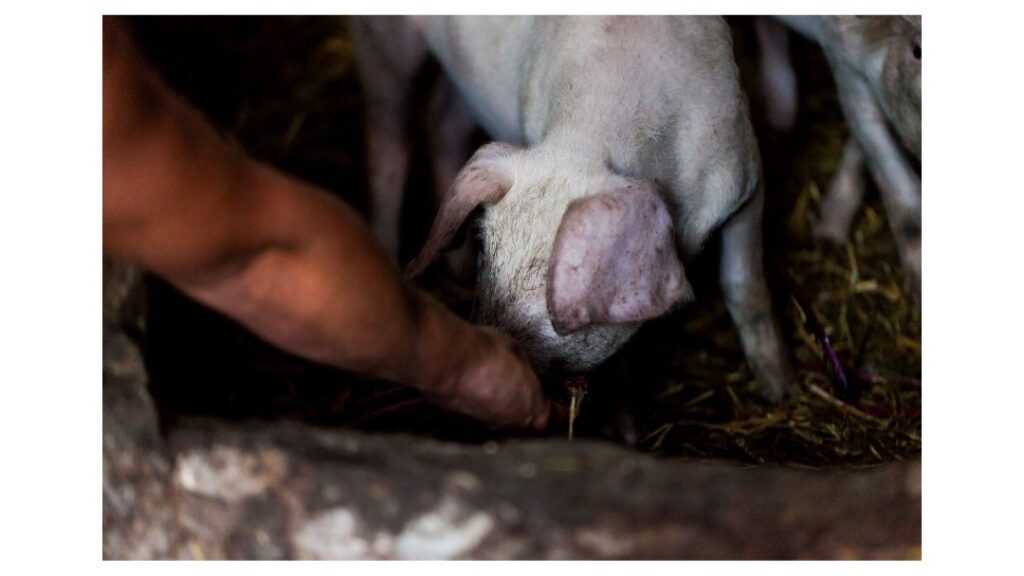 One of APRIL's strategic imperatives is to seek leverage of its funds against additional investment in priority research, education and training, and commercialisation programs to achieve necessary scale for key industry outcomes.
In this regard, APRIL is pleased to announce a continuation of its Kickstart program for the 2021/22 financial year, a program aimed at providing seed funding to individuals/organisations to put together a project submission that seeks significant external funding.
More details of the scheme can be found at https://apri.com.au/research/funding-opportunities/, or by contacting Dr John Pluske email here.
Applications are open at any time.
Education and Training

A PhD Scholarship Opportunity currently exists at The University of Queensland, and it is seeking expressions of interest for a PhD Scholarship in the field of piglet nutrition and digestive physiology. The candidate will become a key contributor to develop an exciting project based on promoting early feed intake and gastrointestinal development in piglets by enhancing the natural maternal bonds between sow and piglets, and other innate physiological mechanisms. The main aim of the project is to increase the resilience of piglets by promoting gut health early in life, hence reducing the reliance on antibiotic treatments. The project is funded by the Australian Research Council (ARC) through the ARC-Linkage program, and is based on a multi-institutional collaborative research program that will involve leading research groups at The Universities of Queensland and Melbourne, and National and International partner organizations including the Australasian Pork Research Institute Ltd. (APRIL), leading Australian pork producers, and global leaders in feed additives.
The candidate will be based at The University of Queensland (St Lucia Campus). For more information, please visit www.scholarships.uq.edu.au/scholarship/phd-scholarship-how-make-antibiotics-pig-feed-redundant-naturally.
Congratulations go to Dr Jeremy Ayre with the conferral earlier this month of his PhD thesis through Murdoch University, titled 'Advances in treatment of anaerobic digestate of piggery effluent using microalgae'. Jeremy and his work were funded originally through the Pork CRC and finished with APRIL. Jeremy's supervisors were A/Prof. Navid Moheimani, Prof. John Pluske, Prof. Michael Borowitzka and Dr Sasha Jenkins. Jeremy has published a number of papers from his thesis, but if anyone would like a copy of his PhD, please let me know.
Commercialisation
APRIL is pleased to announce a new addition to its AusScan Online service through Aunir: a calibration to measure faecal starchcontent in dried faeces, for ruminants. As a part of the Premium Grains for Livestock Program, from which the current digestible energy (DE) calibration and apparent metabolisable energy for pigs and poultry, respectively, were established, research in cattle investigated the impacts of grain species, cultivar, grain processing methods and faecal sampling methods on energy and starch digestion in the digestive tract.
Monitoring starch digestion in feedlot cattle is valuable for determining the efficiency of grain energy use and identifying areas limiting enterprise profitability, such as energy utilisation and acidosis risk. Measuring starch digestibility in commercial feedlots is generally impractical, but there is a close association between total starch digestion and faecal starch content such that for a typical feedlot diet, a 1% increase in faecal starch content has been reported to result in around 0.68 MJ less energy available to each animal.
The AusScan Online faecal starch calibration established using more than 300 grain samples fed to cattle shows an excellent relationship (R2 = 0.99) between predicted and measured faecal starch content (% dry matter), demonstrating a very robust model.
For further information regarding faecal sample collection and processing methods and the use of this calibration, please go to the Aunir website or contact Dr Charles Rikard-Bell, Manager, Commercialisation and Research Impact.
The agreement between APRIL, The University of Melbourne, and Feedworks, for the project Strengthening the AusScan Online Pig Digestible Energy (DE) Calibrations, has been signed. This project aims to strengthen the Auscan Online pig DE calibration through the conduct of ileal and faecal digestibility studies on new and existing connectivity grains, for inclusion in the NIR calibration. Studies will commence in the new year.
Research snapshot
A Final Report has been received from Dr Jessica Craig and colleagues [Rivalea (Australia) Pty Ltd.) that explored low dose dietary strategies in late gestation to enhance piglets born alive, piglet survival and performance, and subsequent sow reproductive performance.
The main objective of the project was to investigate the effects of dietary supplementation of 0.15% β-hydroxy β-methyl butyrate (HMB), 0.15% N-carbamylglutamate (NCG) and 0.1% Ca(NO3)2 (calcium nitrate) to sows in late gestation on their litter performance and subsequent reproductive performance, relative to L-arginine supplementation. It was hypothesised that supplementation of these additives would increase piglet vitality at birth and therefore their overall performance to weaning, increasing the number and/or proportion of live piglets born and weaned.
The experiment was conducted from February to May 2020 using a total of 537 sows allocated to one of five dietary treatments at day 90 of gestation, balanced for sow parity (multiparous sows, parities 2-7) and body weight at day 90. The five diets consisted of: (1) CON – basal (control) diet (common gestation diet; n = 108); (2) ARG – basal diet + 0.5% added arginine (n = 101); (3) HMB – basal diet + 0.15% added β-hydroxy β-methyl butyrate (n = 107); (4) NCG – basal diet + 0.15% N-carbamylglutamate (n = 113); and (5) CAN –basal diet + 0.1% Ca(NO3)2 (n = 108). Sows entered the farrowing house at approximately day 108 of gestation and continued on their experimental diets until the day of farrowing. Sow body weight, P2 backfat, feed intake, total piglets born and born alive, stillbirth percentage, individual birth weights, and litter weights at birth, day 7 and day 25 of lactation were measured for each litter. Subsequent sow reproductive performance was also assessed.
The main outcomes of the study were: (1) supplementation of CAN improved birth weights of piglets and reduced the proportion of piglets born < 1.1 kg; (2) piglets born to sows supplemented with CAN had a higher pre-weaning survival chance; (3) supplementation of HMB improved the growth performance of suckling piglets from birth to weaning; and (4) subsequent sow reproductive performance was not impacted. From these improvements it was shown from a cost-benefit analysis that HMB and CAN were the most cost effective of the additives investigated. It was recommended that further research is required to confirm the optimal feeding time and inclusion rates of these additives.
Check the APRIL website, for more details on this project, as well as other Final Reports and Project Summaries.
Member Focus – Professor Eugeni Roura (The University of Queensland)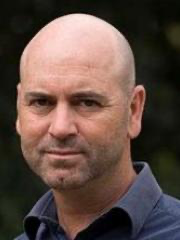 Professor Eugeni Roura is a Professorial Research Fellow and Post-Graduate Coordinator in the Centre for Nutrition and Food Sciences, Queensland Alliance for Agriculture and Food Innovation, The University of Queensland (UQ). After obtaining a degree in Veterinary Sciences (Universitat Autonoma de Barcelona; UAB) he focused his interest in non-ruminant nutrition and digestive physiology (PhD in Nutrition –University of California and UAB), and after working for the food and feed industries in R&D and technical executive management in a market-focused global environment, joined UQ in 2010. Professor Roura leads an active and growing research team with main interests related to the mechanisms involved in sensing dietary nutrients and their involvement in appetite modulation and food/feed intake in humans, pigs and poultry, and applied nutritional digestive physiology.
Professor Roura currently has a number of APRIL-funded projects including those related to improving feed efficiency, control of P2 back fat and maintenance of pork quality in finishing pigs fed bitter extracts, and exploring dietary strategies, metabolic biomarkers and microbiome signatures associated with heat tolerance in lactating sows. Together with colleagues at The University of Melbourne (Professor Frank Dunshea) and UQ (Professor Mike Gidley, Associate Professor Pat Blackall), and industry support from APRIL, DSM Nutritional Products and SunPork Pty Ltd., Professor Roura secured an ARC-Linkage grant in 2020 (commencing 2021) investigating how to make antibiotics in pig feed redundant, naturally.
This is an important project addressing issues related to antimicrobial use and resistance. The project's approach is based on helping the physiology of the piglet rather than testing specific interventions against bacteria, and will consist of developing a novel nutritional strategy of naturally (through maternal conditioning) boosting the natural appetite and the capacity to digest in piglets early in life. The anticipated outcome is that the new perinatal program will result in minimal bacterial proliferation and diarrhoea thus, negating the need for in-feed antimicrobials in piglets.
In addition to being a busy and active researcher, in his spare time, Eugeni is an active Member of both the APRIL Research and Development Advisory Committee and the Education Advisory Committee, Member of the AgriFutures Chicken Meat Advisory Panel, Vice-Chairperson of the Board Specialty Committee of Mongolian Medicine, and Member of the International Steering Committee of the Digestive Physiology of Pigs. In particular, he was the co-Chair of the highly successful Digestive Physiology of Pigs 2018, held in Brisbane.
Important Dates
The Australasian Pig Science Association (APSA) Biennial Conference will be held from 15-18 November 2021 in Brisbane, Australia (see: https://www.apsa.asn.au/ for more information).
1 September 2021; APRIL Nutrition Webinar