Welcome to the second APRIL News for 2021.

I mentioned in last month's Newsletter that the APRIL Board approved a number of Innovation Projects at its February meeting, as well as an Industry Priority Project. The five Innovation Projects (subject to any changes being approved) are:
Investigating the impact of circulating creatine concentrations in gestation on vitality and survivability of low birthweight piglets (Dr Will van Wettere, The University of Adelaide);
No pus please – real time detection of deep tissue abscesses in carcasses using lean meat yield estimation (Dr Darryl D'Souza, SunPork Pty Ltd.);
Escaping the daily grind – coarser ground diets for improved foetal growth (Dr Kate Plush, SunPork Pty Ltd.);
Novel aspirin supplementation during gestation to improve farrowing rate and piglet birth weight of sows mated in summer [Dr Fan Liu, Rivalea (Australia) Pty Ltd.];
Brain measures of positive welfare in pigs (Professor Alan Tilbrook, The University of Queensland).
I look forward to these projects being finalised and underway.

The Industry Priority Project approved, submitted by Professor Tariq Ezaz from the University of Canberra (subject to changes being approved), is titled Developing high throughput molecular screening technique to detect reciprocal translocation in boars. This follows on from promising work revealed in a project funded by APRIL in its first investment round in 2018, examining the impacts of reciprocal chromosomal translocations in boars and its impacts on litter size.

This month's Research Snapshot focuses on a project conducted at Rivalea (Australia) Pty Ltd. in conjunction with The University of Melbourne, assessing the relationships between digestible energy intake and performance and body composition changes in entire male and female pigs weighing between 60-108 kg using a DXA, or dual-energy X-ray absorptiometry, scanner, in a modern genotype. Further details can be found later in the Newsletter.

Our Member Focus this edition is on Associate Professor Sam Abraham, from Murdoch University. Dr Abraham is known to many of us in the industry, and please read on for further information.

Finally, a friendly reminder to Project Leaders about some reporting procedures and practices. Project Leaders should be aware that it is an obligation under the Research Deed, signed off by all participating organisations in a project, to report quarterly to APRIL on projects. If your project is going to encounter difficulties or you wish to discuss a change, please contact either myself or Dr Rikard-Bell first and don't leave it to a quarterly report to notify us, especially one that is in arrears, because that can sometimes make financial planning and facility utilisation difficult and have unforeseen consequences. In this respect, please be aware that invoices submitted to APRIL for payment not accompanied by the corresponding reports will not be paid.

Sincerely,

Dr. John Pluske
CEO/Chief Scientist
M: 0410 436 871
E: j.pluske@april.org.au
www.april.org.au
Research and Innovation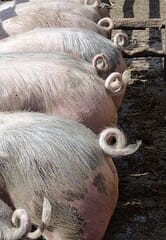 I thought I would bring you up to date with two large project applications that APRIL is involved in that address the Transformation Projects outlined in the Strategic Plan. The first, with APRIL as a Partner Organisation, is an Australian Research Council-Linkage application submitted through Murdoch University (chief investigators Associate Professor Sam Abraham, Murdoch University; Professor Darren Trott, The University of Adelaide) titled Novel approaches for combating critically important antimicrobial resistance development in pigs. This project also involves inputs and collaboration from Australian Pork Limited, Feedworks, NSW Department of Primary Industries, Rivalea (Australia) Pty Ltd., Statens Serum Institut (Denmark), SunPork Pty Ltd, the WA Department of Primary Industries and Regional Development. The outcome of this application should be known in the next 4-8 weeks.

The second project addresses the elimination of the need for tail docking in Australasian pork production systems. In late March, an application was submitted to the Cooperative Research Centre-Projects (CRC-P) program titled Eliminating pig tail removal to improve welfare and industry sustainability, to address this priority. The application requested an Australian Government investment of $2,892,374, which combined with the project partner's cash contribution of $1,638,742, seeks to leverage $3,345,078 of combined in-kind contributions from the partners. Partners in the project are SunPork P/L (Lead Applicant), APRIL, Australian Pork Limited, PIC Australasia P/L, Rivalea (Australia) P/L, RSPCA Australia, The University of Melbourne, The University of Queensland, and the University of New England. An announcement on the outcome would be expected late June/early July this year.

One of APRIL's strategic imperatives is to seek leverage of its funds against additional investment in priority research, education and training, and commercialisation programs to achieve necessary scale for key industry outcomes. These applications are good examples of that potential leverage capability. In this regard, APRIL is pleased to announce a continuation of its Kickstart program for the 2021/22 financial year, a program aimed at providing seed funding to a researcher (or researchers) to assemble a project submission that seeks significant external funding. The submission to the Australian Research Council-Linkage scheme arose from a Kickstart application. More details of the scheme can be found at https://apri.com.au/research/funding-opportunities/, or by contacting Dr John Pluske. Applications are open at any time.

A new initiative supported by the APRIL Board at its April meeting is the APRIL Innovation Prize. This award will seek to encourage on-farm innovation amongst members, to boost on-farm technology use and adoption. Further details will be announced soon, but the overall intention is to encourage development (invention) and adoption of innovations to improve on-farm performance and (or) producer-led innovations resulting in new products, new methodologies etc., in areas related to APRIL's Strategic Plan.
Education and Training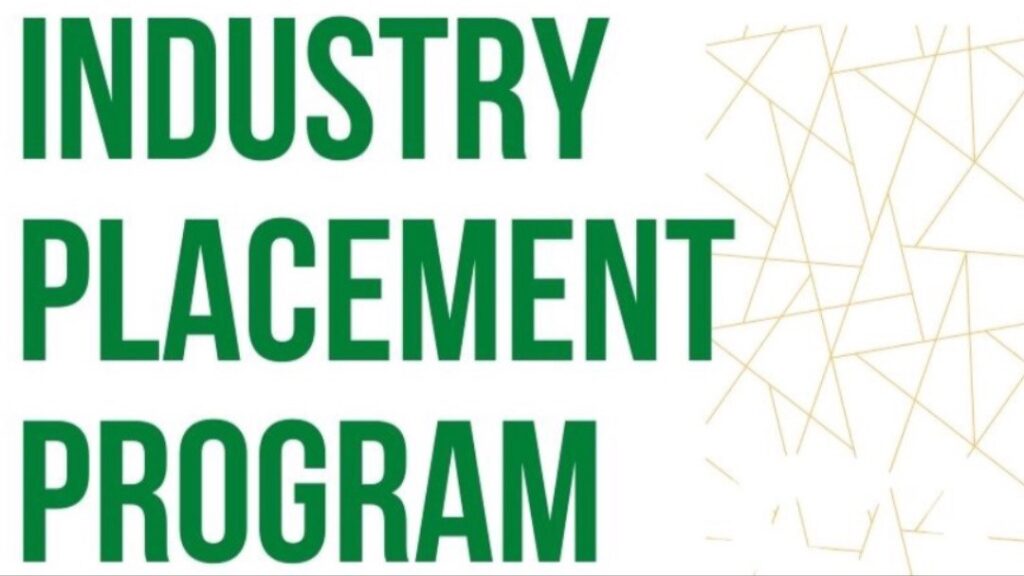 A reminder to everyone that applications for the APRIL Industry Placement Program (IPP) Award scheme are still open and close 21 May 2021, with the final date for decisions being late June to early July 2021. Applications must be lodged electronically by the applying business organisation, and include the name and qualifications of the proposed candidate, to Dr. John Pluske at j.pluske@april.org.au. See http://apri.com.au/education/ for more information and the application form.

The overall aims of the IPP are to (1) retain graduates trained by APRIL, the Pork CRC, Australian Pork Limited, and (or) other applicable organisations, at the Honours and (or) postgraduate level, and attract others to the Australasian pork industry, by sponsoring their placement in a commercial pork production organisation or an affiliated business within the Australasian pork industry in a structured and enhanced development program; (2) attract and stimulate graduates with an interest in pork production into the business side of the industry as a career, while continuing their development and understanding of how research and technology will enhance industry competitiveness and success; and (3) expose graduates wanting a long-term research or technical support role in the industry to commercial aspects of pork production and enhance their contributions and value to pork businesses in their future roles.
Commercialisation
The APRIL Commercialisation Advisory Panel (ACAP) was announced in the last Newslettter. This is a new initiative from APRIL that will provide not only a sounding board for a potential commercialisation opportunity to an Innovator, but also allow us to preview potential commercialisation ideas and opportunities prior to a formal application for support. Use of the ACAP to review potential commercialisation opportunities will provide an Innovator(s) with industry insights, possible barriers the idea will need to overcome, and suggestions that will improve the pathways to commercialisation and adoption. We hope that the process will increase the number and improve the chances of commercialisation projects coming to fruition, and assist in maintaining a healthy innovative commercial pipeline for APRIL with benefits to industry.

The Panel will convene again this month to review some interesting ideas that have potential commercial applications. If you have an idea for the ACAP or wish to discuss in more detail how the ACAP functions, please contact Dr Charles Rikard-Bell, Commercialisation and Research Impact Manager (c.rikardbell@april.org.au 0439 513 723).
Research Snapshot
A Final Report has been received from Dr Fan Liu [Rivalea (Australia) Pty Ltd.] and colleagues at Rivalea and The University of Melbourne. This project (A3A-102) examined relationships between digestible energy intake and performance and body composition changes in entire male and female pigs weighing between 60-108 kg using a DXA, or dual-energy X-ray absorptiometry, scanner, in a modern genotype (PrimegroTM Genetics, Corowa, NSW, Australia). Quantifying energy requirements for expressing lean tissue (muscle) deposition potential in finisher pigs will help nutritionists set daily energy allowances to maximise lean tissue growth without excessive fat deposition, thereby optimising the price producers receive for their pigs. Considerable body composition analysis using the DXA scanner was conducted at the start and end of the study, and then pigs were slaughtered in a commercial abattoir where the HSCW (Australian Trim 1 standard) and P2 backfat thickness and loin depth were measured.

The most significant finding from the study was in the amount of whole-body fat and P2 backfat thickness, with there being 16% and 15% less body fat in entire males and females, respectively, and a 22% and 15% lower P2 backfat thickness in entire males and females, respectively. These changes presumably reflect the emphasis on selection for backfat depth reduction that has occurred over time. Importantly, protein deposition rate of entire male and female pigs in the carcase both increased linearly with increased energy intake in the tested range. Carcass P2 backfat thickness increased linearly in response to the increased daily energy intake in male pigs but not in female pigs.

It is important to point out that these findings reflect those of this particular genotype and the conditions of the study (individually-housed pigs reared under good conditions), hence it is likely that other genotypes will respond differently to the energy levels used in this project. Indeed, other factors such as housing and environmental conditions (e.g., outdoor versus indoor), immunocastration, time of the year, target carcase weight and P2 (if appropriate), stocking density and feeding regimens need also to be considered when determining nutrient and energy requirements. Nevertheless, the information from this project does provide new information for the industry, and it does show the change over time in pigs' body composition as a result of genetic selection.

Check the APRIL website,https://apri.com.au/research/final-reports/, for more details on this project, as well as other Final Reports and Project Summaries.
Member Focus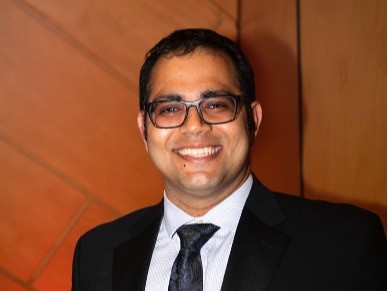 Dr Sam Abraham (S.Abraham@murdoch.edu.au) is Associate Professor of Microbiology in the College of Science, Health, Engineering and Education at Murdoch University, Perth, Australia. Sam grew up in Kerala, south-west India, and in 2006 received a BSc Zoology from Mahatma Gandhi University in Kerala. Sam then moved to the University of Wollongong to undertake a Masters in Biotechnology and subsequently completed a PhD in Microbiology and Molecular Biology from the University of Wollongong in 2012, undertaking his research at the Elizabeth Macarthur Agricultural Research Institute, New South Wales Department of Primary Industries. In 2012, Sam moved to The University of Adelaide to undertake a post-doctoral research fellowship in antimicrobial resistance with Professor Darren Trott, and along with Professor Trott established the First National Network on Antimicrobial Resistance Surveillance in Australian Animals. In 2015, Dr Abraham joined Murdoch University, where he currently leads the Antimicrobial Resistance and Infectious Diseases (AMRID) laboratory (https://www.amrid.com.au).

The AMRID laboratory is a next-generation research facility at Murdoch University designed to modernise and innovate approaches to the surveillance and management of antimicrobial resistance (AMR) and infectious diseases spanning humans, animals and the environment. A hallmark of the AMRID research is use of custom-built, high-throughput robotics platforms. The flagship platform, RASP, was designed to erode longstanding constraints to the scalability of AMR and disease surveillance and has played a central role in several national AMR surveillance programs in livestock. Key pork-related projects underway in the Laboratory include two APRIL-supported projects, "Novel approaches for reducing antimicrobial resistant and pathogenic Gram-negative bacteria in the porcine gut" and "Development of a Streptococcus suis vaccine via measurement of immune responses to four different Streptococcus suis vaccine preparations, using an Australian cps2 ST25 strain", and the Laboratory has also conducted research for Australian Pork Limited including clarification of the origin and ecological reservoir of unusual forms of critically important antimicrobial resistant E. coli in Australian pigs. Services offered by AMRID Include antimicrobial resistance surveillance, non-notifiable disease investigation, whole genome sequencing and drug discovery. These are vital projects for the Australian pork industry addressing this important topic.
Important Dates
Applications for the APRIL Industry Placement Program close on 21 May, 2021 (https://apri.com.au/education/).
The Recent Advances in Animal Nutrition in Australia (RAAN) meeting will be held on the Gold Coast (voco Surfers Paradise) June 9-11, 2021 (https://www.raan.com.au).
The Australasian Pig Science Association (APSA) Biennial Conference will be held from 15-18 November 2021 in Brisbane, Australia (see: https://www.apsa.asn.au/ for more information).