Chairman
Mr Dennis Mutton BSc.(Hons), Grad Dip Mgt, JP, FAICD, FAIM – Independent Chairman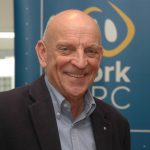 Mr Mutton is an experienced Board Chair and Director and an Independent consultant in resource planning and development, leadership, strategic management and regional development. He is Chair of SA Dairy Industry Fund and Pork CRC Ltd. He is also a Commissioner, Development Assessment Commission of SA and Director of Duxton Water Ltd. He is the previous Chair of the Grape and Wine Research and Development Corporation and the Council of Rural R&D Corporations. He has had a distinguished career in the South Australian Public Service and industry including as Chief Executive of Primary Industries and Resources SA and the Department of Environment and Natural Resources.
Board Members
Professor Robert van Barneveld B.Agr.Sc. (Hons), PhD, RAnNutr, FAICD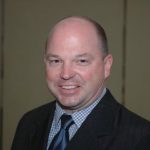 Professor Robert van Barneveld is Group CEO and Managing Director of Sunpork Group of Companies, which includes Sunpork Farms, Sunpork Fresh Foods, Swickers Kingaroy Bacon Factory and Sunpork Solutions. He is also a Non-Executive Director of Ridley Corporation, Deputy Chair of Autism CRC Ltd, Chairman of Social Skills Training Pty Ltd and a Director of Roseworthy Piggery Pty Ltd. He is a former Director of Australian Pork Ltd and Porkscan Pty Ltd. He has a PhD in pig nutrition and has worked as a consultant scientist and nutritionist in Australia and overseas for the past 20 years.
Ms Edwina Beveridge B.Com, GAICD
Ms Beveridge is a pork producer from Young, NSW. She has significant industry involvement through the NSW Farmers Pork Committee, representing other farmers as an APL Delegate and on the APL Board, and as a member of the NSW Primary Industries Ministerial Advisory Committee. She has worked full-time in pig production since 2000, and operated a business with her husband since 2007. She has a Bachelor of Commerce from the University of Sydney and is qualified as a Chartered Accountant.
Mr Neil Ferguson B.Bus (Agric)
Neil is CEO of Westpork, a multisite pork operation in Western Australia. He is also Chairman of the Western Australian Agricultural Produce Commission – Pork Committee and a member of Pork Training WA and Pork Innovation Western Australia. Currently an APL Delegate, he was also an APL Director for three years. He holds a Bachelor of Agribusiness. Neil commenced his current role in 1997. Before his involvement in the pork industry, he worked in the stockfeed and chicken industries.
Professor Wayne R. Hein RDA, BVSc (Hons), PhD
Professor Hein is the Head of School of Animal and Veterinary Sciences, Dean of Roseworthy Campus, University of Adelaide. He studied agriculture and veterinary science before completing a PhD in immunology at Australian educational institutions.  He then spent 25 years conducting and leading research in immunology and animal health at institutions in Switzerland and New Zealand. After returning to Australia in 2011, he was Head of the School of Veterinary & Biomedical Sciences at James Cook University for four years and since 2015 has been Head of the School of Animal and Veterinary Sciences and Dean of Roseworthy Campus at the University of Adelaide. Professor Hein has extensive experience in scientific advisory activities, leadership of education and research in a university setting and commercial translation of research outputs. He was Chair of Roseworthy Piggery Pty Ltd for 3 years, and is currently Chair of the Roseworthy Piggery Advisory Committee.
Dr Tony Peacock FTSE FAICD
 CEO of the Canberra-based Cooperative Research Centres Association since 2010, Dr Peacock is a former Managing Director of the Pig Research and Development Corporation and was CEO of a successful CRC for a decade. A reproductive scientist, he holds a Bachelor degree in agriculture and a PhD in veterinary science from the University of Sydney. He has board experience with start-ups, is a passionate advocate for applied research and has an outstanding track record in collaboration, science communication, research partnerships and effective innovation systems.
Mr Kenton Shaw BAppSci, GradDip ManMgt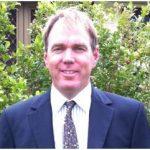 Kenton is currently General Manager – Agricultural Operations for Rivalea Australia, having held the role since 2007. A graduate of University of Queensland, Kenton has had over 28 years' experience in the pig industry working across all areas of production including feedmilling. He is a member of the Victorian Farmers Federation Pork Committee and an Australian Pork Ltd delegate. While responsible for all pig production, feed milling, environmental management and agriculture at Rivalea, a major focus is on implementing sustainable production systems that enhance animal welfare & meet the needs of the public while ensuring long-term viability of the organisation & industry.
Mr Andrew Spencer BAgSc (Melb), GAICD
Andrew has been CEO of Australian Pork Limited since July 2005.
Prior to 2005, Andrew worked over a period of ten years in France, South Africa and Germany in the agricultural biotechnology, seeds and chemicals business. He commenced his career in Australia in marketing and product management in the agricultural chemicals business sector after completing his studies in the mid 80′s. Through his tenure with APL, he has helped to work the industry through significant challenges, including the 2009 'Swine Flu' pandemic, large increases in imported pork volumes into Australia and a profitability crisis in 2007/08.
Andrew has an Agricultural Science degree from Melbourne University and is a director of the Australian Farm Institute, Pork CRC Ltd and PorkScan Pty Ltd.  Andrew is a graduate member of the Australian Institute of Company Directors and a fellow of the Australian Institute of Managers and Leaders.