APRIL Board Members
Chairman
Dr Tony Peacock FTSE FAICD – Independent Chairman
Chief Executive Officer of the Canberra-based Cooperative Research Centres Association since 2010, Dr Peacock is a former Managing Director of the Pig Research and Development Corporation and was CEO of a successful CRC for a decade. A reproductive scientist, he holds a Bachelor degree in agriculture and a PhD in veterinary science from the University of Sydney. He has board experience with start-ups, is a passionate advocate for applied research and has an outstanding track record in collaboration, science communication, research partnerships and effective innovation systems.
Board Members
Professor Robert van Barneveld B.Agr.Sc. (Hons), PhD, RAnNutr, FAICD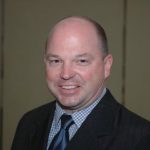 Professor Robert van Barneveld is Group CEO and Managing Director of Sunpork Group of Companies, which includes Sunpork Farms, Sunpork Fresh Foods, Swickers Kingaroy Bacon Factory and Sunpork Solutions. He is also a Non-Executive Director of Ridley Corporation, Deputy Chair of Autism CRC Ltd, Chairman of Social Skills Training Pty Ltd and a Director of Roseworthy Piggery Pty Ltd. He is a former Director of Australian Pork Ltd and Porkscan Pty Ltd. He has a PhD in pig nutrition and has worked as a consultant scientist and nutritionist in Australia and overseas for the past 20 years.
Ms Edwina Beveridge B.Com, GAICD
Ms Beveridge is a pork producer from Young, NSW. She has significant industry involvement through the NSW Farmers Pork Committee, representing other farmers as an APL Delegate and on the APL Board, and as a member of the NSW Primary Industries Ministerial Advisory Committee. She has worked full-time in pig production since 2000, and operated a business with her husband since 2007. She has a Bachelor of Commerce from the University of Sydney and is qualified as a Chartered Accountant.
Mr Neil Ferguson B.Bus (Agric)
Neil is CEO of Westpork, a multisite pork operation in Western Australia. He is also Chairman of the Western Australian Agricultural Produce Commission – Pork Committee and a member of Pork Training WA and Pork Innovation Western Australia. Currently an APL Delegate, he was also an APL Director for three years. He holds a Bachelor of Agribusiness. Neil commenced his current role in 1997. Before his involvement in the pork industry, he worked in the stockfeed and chicken industries.
Professor Wayne R. Hein RDA, BVSc (Hons), PhD
Professor Hein is the Head of School of Animal and Veterinary Sciences, Dean of Roseworthy Campus, University of Adelaide. He studied agriculture and veterinary science before completing a PhD in immunology at Australian educational institutions. He then spent 25 years conducting and leading research in immunology and animal health at institutions in Switzerland and New Zealand. After returning to Australia in 2011, he was Head of the School of Veterinary & Biomedical Sciences at James Cook University for four years and since 2015 has been Head of the School of Animal and Veterinary Sciences and Dean of Roseworthy Campus at the University of Adelaide. Professor Hein has extensive experience in scientific advisory activities, leadership of education and research in a university setting and commercial translation of research outputs. He was Chair of Roseworthy Piggery Pty Ltd for 3 years, and is currently Chair of the Roseworthy Piggery Advisory Committee.
Mr Kenton Shaw BAppSci, GradDip ManMgt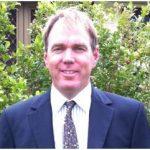 Kenton is currently General Manager – Agricultural Operations for Rivalea Australia, having held the role since 2007. A graduate of University of Queensland, Kenton has had over 28 years' experience in the pig industry working across all areas of production including feedmilling. He is a member of the Victorian Farmers Federation Pork Committee and an Australian Pork Ltd delegate. While responsible for all pig production, feed milling, environmental management and agriculture at Rivalea, a major focus is on implementing sustainable production systems that enhance animal welfare & meet the needs of the public while ensuring long-term viability of the organisation & industry.
Ms Margo Andrae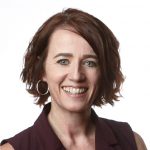 Margo has been CEO of Australian Pork Limited since 1 August 2019. Prior to commencing with APL, Margo held positions with Cattle Council of Australia, CSIRO, University of NSW, Rural Industries Research and Development Corporation and QLD Local Government. She has extensive experience and networks across primary industries, regional Australia and research environments through these roles.
Margo has extensive experience in stakeholder engagement, marketing, communications, business development, operations and resource management and is currently completing her MBA through the Australian Graduate School of Management, UNSW
APRIL Executive
CEO/Chief Scientist
Professor John Pluske BSc (Agric) (Hons), PhD (UWA), RAnNutr., R. Anim. Sci.
John Pluske is the inaugural Chief Scientist and CEO of Australasian Pork Research Institute Limited (APRIL).
Professor Pluske from Murdoch University, Western Australia, will commit more than half his time to APRIL, while maintaining academic roles and duties at Murdoch University. Hisresearch career, including many years as a Pork CRC subprogram leader, has focused on nutrition-gut disease interactions in pigs, growth and development, feed and ingredient evaluation.
P.O. Box 466, Willaston, South Australia, 5118
T: +61 8 9360 2012 | M: 0410 436 871
E: j.pluske@april.org.au| www.april.org.au
Manager, Commercialisation and Research Impact
Dr Charles Rikard-Bell BSc.Agr, MSc, PhD
As Manager, Commercialisation and Research Impact for APRIL, Dr Rikard-Bell is responsible for the commercialisation of intellectual property (IP) generated by the company. Charles worked in UK, Belgium and USA as a pig geneticist before returning to Australia to work with a multinational animal health company for 11 years, holding technical, sales and marketing roles in Australia and Asia Pacific. Charles gained his PhD in nutrition and biology through the CRC for an Internationally Competitive Pork Industry.
T: +61 8 8313 7973 | M: 0439 513 723 | F: +61 8 8313 7686
E: c.rikardbell@april.org.au| www.april.org.au
APRIL Members
As at 18/11/18
Foundation Members
APL
Anatara
NZ Pork Industry Board
Windridge and Blantyre Farms
Rivalea Australia
Sun Pork Farms
Westpork
Apiam Animal Health
Feed Works
Ridley
SARDI
University of Melbourne
University of Adelaide
University of Queensland
Murdoch University
Associate Members
Flinders University
Jefo Australia
DSM Nutritional Products
University of New England
Elanco Australia